Description:
This is a modified version of This month's Rachel Ray's Favorite Burger of the Month.
Ingredients:
2 pounds ground turkey
8 slices of bacon finely chopped
1/3 cup diced onion
3 cloves of garlic (finely chopped)
1 tbs light agave nectar
2 tbs. cider vinegar
Instructions:
Fry bacon until crisp, add onion and garlic. Continue cooking for 2-3 minutes, then add Agave nectar and vinegar.
Continue stirring and remove from heat. Allow to totally cool then mix with 2 pounds of ground turkey that has been lightly salted and heavily peppered. Form into patties. You can fry or grill patties.
I served on fresh onion rolls, and used Thousand Island Dressing (what else) instead of mustard. I also topped with Swiss cheese, and used a Bread and Butter Pickle relish along with rinsed Boar\'s Head Sauerkraut.
It was a really nice combination of flavors.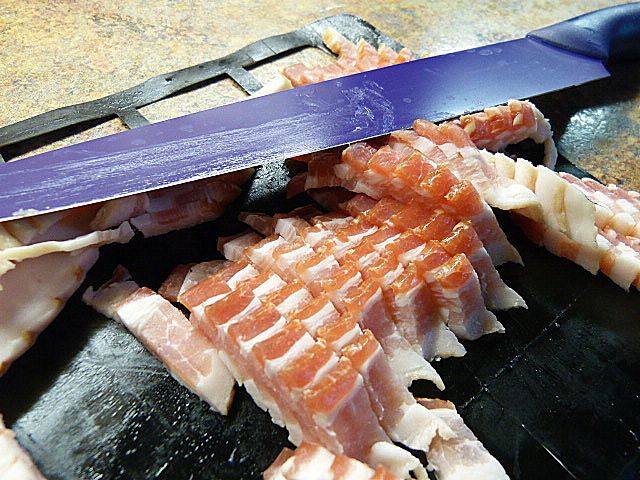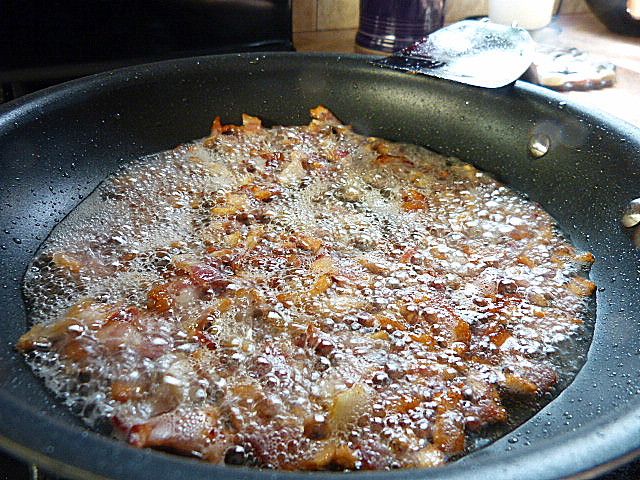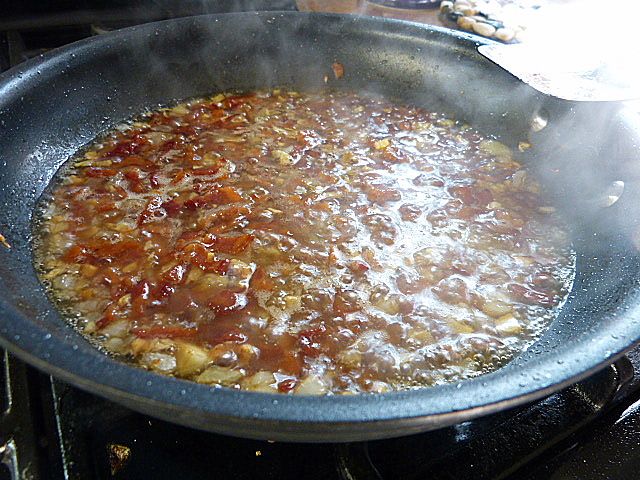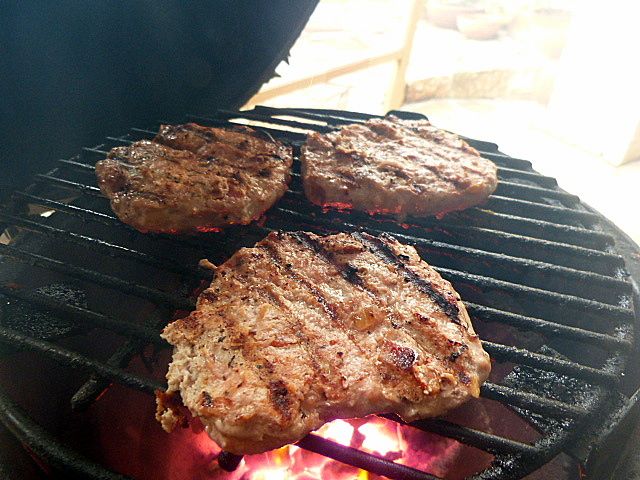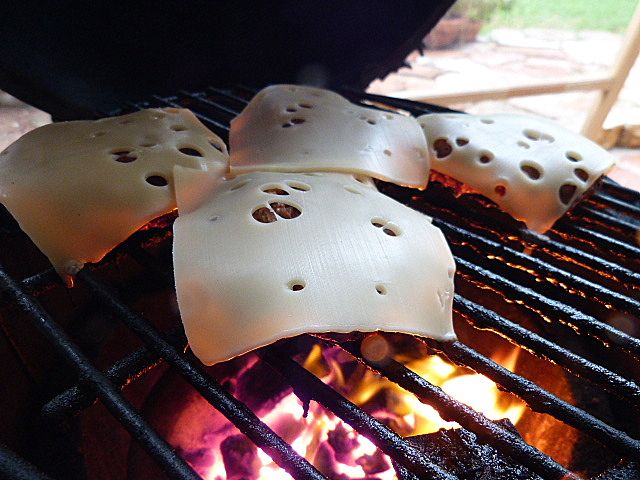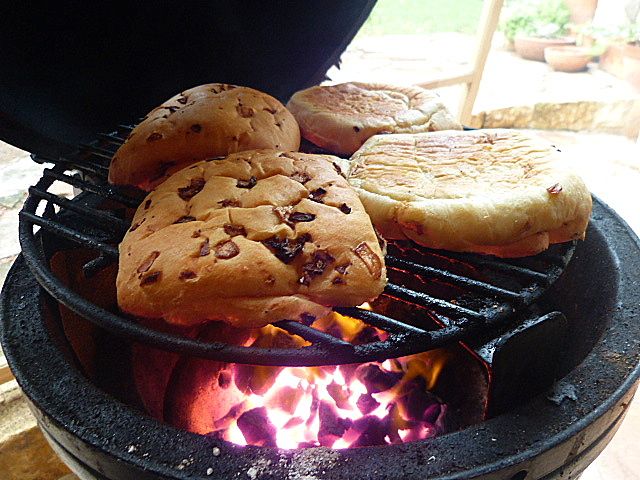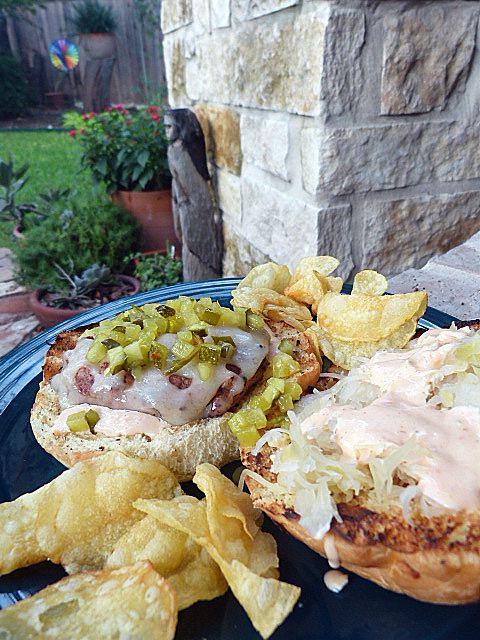 Notes: